Tailoring a new brand identity, tone of voice and mission for the growing startup qomodo, the digital app devoted to finance the car repair sector.




Art direction: Alex Foradori, Nicolò de Biasio
Graphic design: AlexForadori, Nicolò de Bisio
Pay comfy, fast and with 0% interests


The old school way of paying is gone, now qomodo bridges the car workshop to the driver. Once was done manually, through invoices and phone calls, now qomodo facilitates the process of repairing your car. One app to search, activate and pay the workshop. An assisted team of customer service does the job in the background while you only need to wait for your car to be ready to go. Hig fees? No worries, qomodo pays the mechanic imemdiately and you can pay qomodo in small mo0nthly installments at 0% rate.

The differentiating factor is that qomodo makes sure everything qill work out easy, fast and without stress.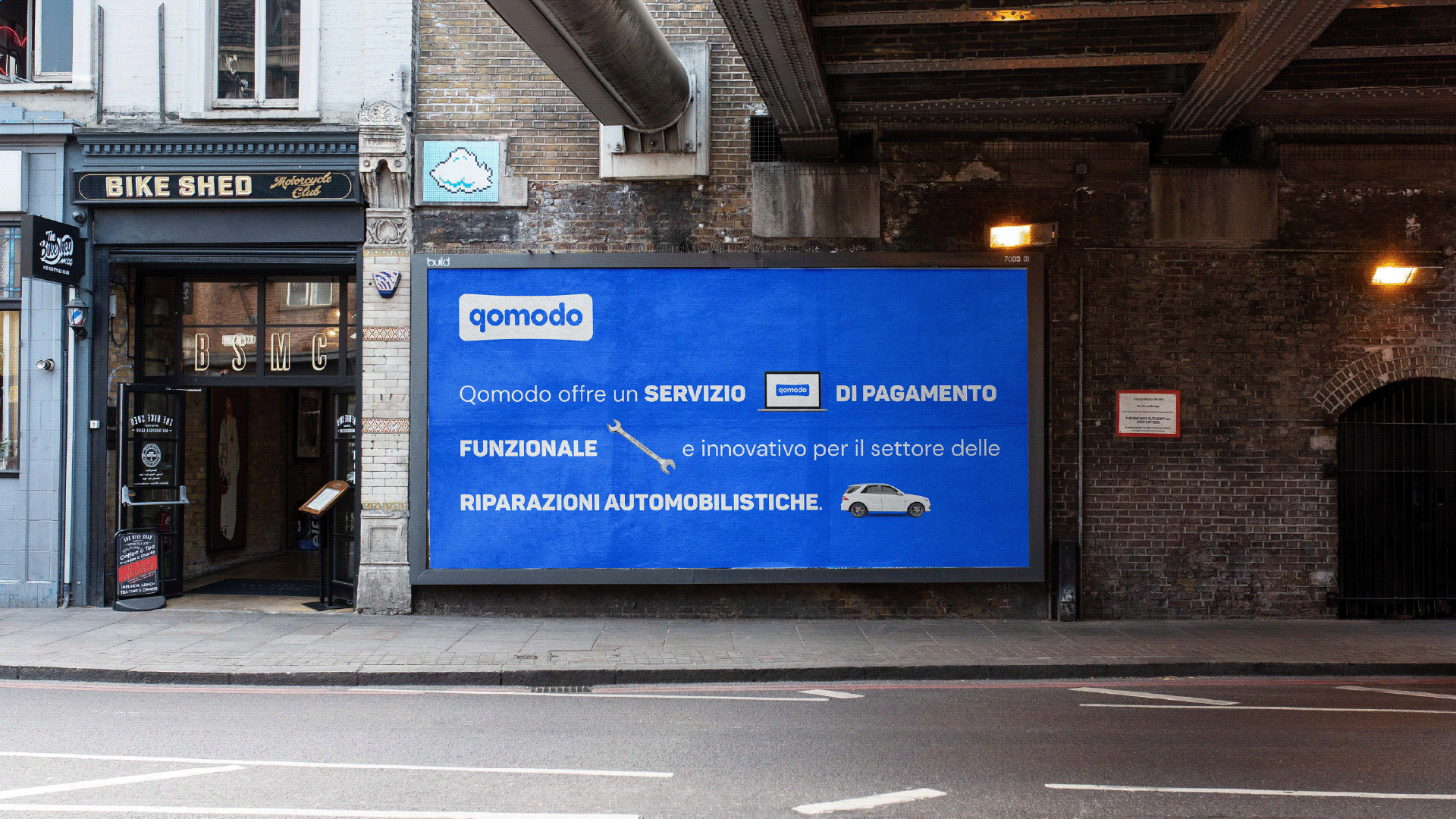 A global utility

Simplicity, flexibility, and universality form the core of the brand. The key asset we created is a new bespoke wordmarque. Inspired by both a button and a bumper, the aim was for it to be a strong and confident sign off for the ever-growing brand.
A product-led palette

We developed a color palette that directly reflects the product. Different accents of the brand can be expressed across different touchpoints, from building equity in the qomodo blue, to moments that reflect dark mode settings.